Communication
The Importance of Specific Channels of Communication
With increasing remote/virtual work environments, how to continue championing good communication between assistants and their clients, managers, & leaders.
---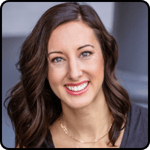 Molly Rose Speed is an expert in creating what everyone wants more of – time freedom. Through her proven methods of intelligent systems, seamless automation, and outsourcing, you'll experience another 10-15 hours per week of freedom and flexibility.
As the founder of Virtual Assistant Management which provides trusted Virtual Assistant solutions and flawless tech execution for busy entrepreneurs, Molly Rose is the go-to professional for some of the most successful entrepreneurs and leaders in the author/speaker and marketing industries.
Molly Rose is an awarded military spouse and solo world traveler who believes in creating a business and a life that allows you to do more of what you love.
---
Gone are the days of teams communicating solely at a boardroom table or in the break room. As virtual teams become more and more mainstream, we face a challenge that many overlook - how to communicate effectively with your virtual assistant. As the founder of the Virtual Assistant Academy and Virtual Assistant Management (a training and placement company), I have had the opportunity to observe, mentor, and consult executives on effectively working with their new and existing virtual assistants. As a result, I find the biggest breakdown in virtual team relationships is around communicating effectively.
Initial issues often stem from an executive or entrepreneur's level of obligation. Many are so busy in moving an initiative forward that they leave their virtual assistant struggling to keep up. They simply forget to take a moment to communicate the goals, team responsibilities, and expectations for a project or weekly task list. Remembering that a virtual assistant is an extension of the business is key to the longevity, productivity, and success of your working relationship.
Here are 3 tips to drastically improve your team communication:
1. Have one channel for communication.
Instead of using email, text messaging, Voxer, your project management tool, et.al, - choose ONE. Use that singular channel for tasking and daily communication. This adds a level of transparency for a remote assistant, allowing both assistant and executive to see a project's status and know the owner of each task. It also alleviates stress to those delegated to. Instead of being approached through five different communication channels, there is one designated channel to find and act on the task list.
2. Create an SOS communication channel.
We all know things come up that require immediate action or a quick response. Set-up one communication channel between you and your assistant that initiates an ASAP action. This channel should be utilized solely for urgent needs, not for on-going project work. If your assistant gets a message through your SOS method, they know it's very important and an immediate response is required.
3. Hold a weekly team meeting and include your virtual assistant.
Working virtually can be very lonely. Many virtual assistants are in their home office logging 40-hour work weeks behind a screen. This limits their connection and human interaction. It's important to remember the power of being a member of a team, engaging in recognition opportunities, and interacting on project discussions. I recommend hosting a weekly meeting and including your VA on the calls to share project updates, wins of the past week, and provide an opportunity to ask for support, if needed.
If you don't have the budget to keep your VA on a 60-minute call, allocate the first 15 minutes to include them, share an update, hear the high-level project updates, and allow them to hop off.
Communication is key.
Communication is key to a Virtual Assistant / Client relationship. It not only enables the building of a productive professional relationship, but it also enables everyone involved to work together to identify potential risks or opportunities for improvement.
Our modern-day work culture thrives on buzzwords; prospective employees are looking for opportunities that emphasize transparency, honesty, and clarity. Capitalize on this trend to create an environment of open communication. Create a specific channel of communication with your assistant, put an SOS channel in place, and ensure to include your VA in your weekly team meetings. Not only will you cultivate a desirable place for your virtual assistant to work, but you'll also create a better overall team that works together and accomplishes more with greater efficiency.

Molly Rose Speed
Founder, Virtual Assistant Management
www.virtualassistantmanagement.com
---
Don's Comments
This is such a great reminder of the importance of communication, especially in the even more remote world we now find ourselves in. I can relate to what Molly is talking about when she stresses the importance of having a specific channel of communication between an executive and an executive assistant. When my first executive assistant started, we communicated through email, text, and instant messaging. Sometimes I found myself thinking, "I think I saw Kristie reply about that important item but I can't find it." I'd look in my emails and instant messages just to realize it was in a text message. At other times, I'd find a lost message in a reply to an email containing an irrelevant subject line well after I needed the pertinent information.


One specific channel.
As we improved our processes, we chose one channel of communication. Slack. At first, this was a big improvement. All of our communication went through Slack. However, after a while (and after the company fell in love with Slack gif trains), I found it increasingly difficult to find messages from Kristie in Slack. Often the messages were in a channel I didn't look at frequently or were in a reply thread that was buried.
Cutting through the notification noise.
However, the biggest issue was the distraction of the number of messages I got in Slack. I would often have 10-100 unread badges, and I never knew if one of those was a critical message from Kristie or just a bunch of cute cat pictures. Once we switched over to Emmre, we finally had a truly singular specific channel of communication between Kristie and me. From that point forward, I knew if I had a message from Kristie because it was in Emmre. All of my unread messages in Emmre were from Kristie, so they got my priority. I still had to watch Slack, but I no longer had concerns that things in Slack were falling through the cracks or that Kristie was roadblocked and needed me to reply to a Slack message. I wasn't opening Slack constantly to sift through the pile of messages.
The issue of having a specific channel of communication between an executive and executive assistant was one of the major driving forces behind us creating Emmre. I appreciate Molly's view on this topic and the great advice that she has for all of us on how we can improve our communication.

Don Harms
Emmre Founder & CEO
---

Emmre is executive assistant software created by an executive and assistant for executives and assistants. Emmre's mission is to help supercharge productivity and maximize the strategic partnership between executives and executive assistants.