Support
You were meant to be trusted, valued, and indispensable. We're here to encourage and support you on that journey.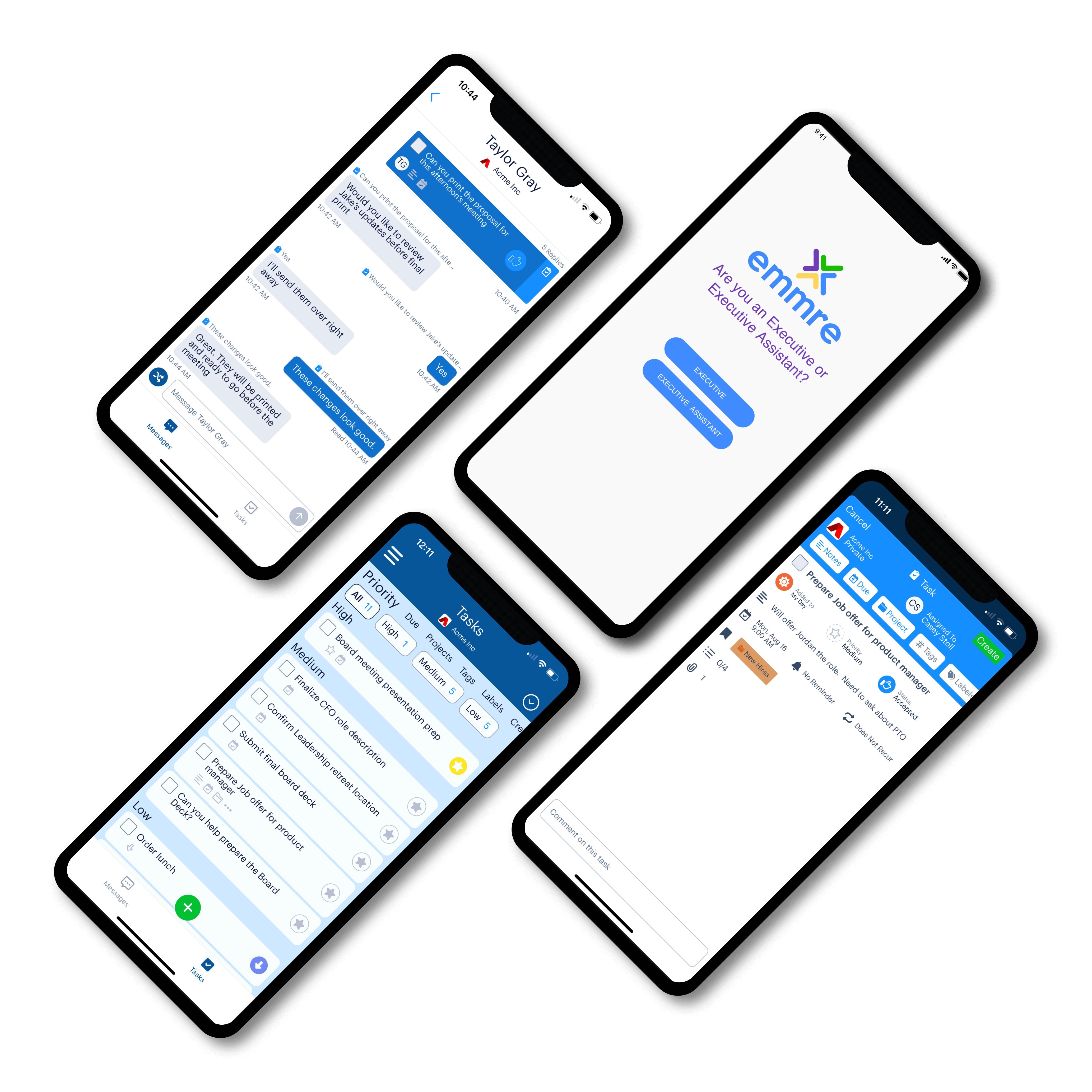 QUESTIONS?
Quick Answers to Common Questions
FAQ
How is Emmre different from other productivity tools?
Emmre combines task management and communication into one platform. In the Executive-Assistant partnership there is a need for seamless back-and-forth communication as well a robust task management solution to help track, organize, and accomplish the myriad of work to be done. Emmre understands the need for having a solution that unites both.
Will Emmre evolve and continue to get better?
Yes! We are committed to building a product that helps you be incredibly productive giving you
time
back to focus on what is most important. We value
(and encourage!)
feedback to know how we can make it even better.
Billing
When will I be charged?
You will be charged at the end of your free trial. Enjoy all the free days included in the trial.
Can I cancel anytime?
Yes. No gimmicks or hidden tricks. Cancel anytime.
NEED SUPPORT?
We're Happy to Help
Supercharge Your Productivity. Maximize Your Effectiveness.