Leadership
The Best Exercise I Ever Did With My Executive Assistant
The exercise that launched my strategic partnership with my executive assistant forward more than two years.
---
I once hired an executive who, before he even started the position, sent an email out to me and every person that would be working under him. The email was titled something along the lines of "How to Deal with Me," and this email was a list made up of all of the things that he thought people should know about him. It included his preferences, quirks, personality, natural inclinations, information on how he typically liked to handle conflict, and how he liked to be communicated with.
I had actually known this executive for a while, but when I read through his email, I found myself learning a lot more about him that I wouldn't have discovered otherwise. I even recognized areas of misperceptions that I had where I had made assumptions about his personality or his likes and dislikes. It was, in a word, a revelation...
I wrote my own "How to Deal with Me" list
I thought that the idea of a "How to Deal with Me" list was truly genius. I quickly borrowed the idea, and I decided to write one up for my new Executive Assistant, Kristie. I went back through old personality tests such as the Myers-Briggs, the Herrmann Brain Mapping, StrengthsFinder, and even the results of an old Talent Plus study that I received when being evaluated for a job.
I made notes of how I am naturally an introvert, how I am more of a "big picture" person, and how I am less likely to pay attention to all of the tiny details. I created sections that included the following:
Things that I do/don't like

My pet peeves

Things that fill/drain my energy

Things that build/kill my trust

How I work and operate

Things that I love

Things that are odd about me

Things I thought are often misunderstood about me
Overall, I had about 2 pages of items I thought would help Kristie "deal with me" better.
I shared my list with my EA
After getting everything down in the document, I sent a copy to Kristie to look over, and then I set up a meeting to discuss my "How to Deal with Me" list with her. We kicked off the meeting with me sharing my hope to further our partnership by helping her to better understand me. I walked her through my list adding details and context along the way. She asked me questions throughout the time to gain more clarity, and I ended the meeting feeling very excited about how much better Kristie understood me and how it might strengthen our working relationship.
I realized it's a two-way street
But then I realized something… My EA knew how to work better with me, but I didn't know how to work better with her. I'd had the opportunity to share my list with Kristie, but I had no idea what would be on her list. So, I called her back into my office and asked her to create her own "How to Deal with Me" list.
After she had finished constructing her list, we had another meeting to discuss it. I learned a lot about the things that she enjoyed doing and the things that she did not particularly like. I learned ways I could better interact with her, encourage her, and lead her. It was invaluable. I was able to immediately change and improve many of the things that I was doing because of the insights her list provided.
By simply writing out our own "How to Deal with Me" lists, I believe that Kristie and I launched our partnership ahead more than two years. Things that we would have never learned about each other or would have learned much later in our partnership were put out there and openly discussed. It helped limit countless future frustrations and awkward scenarios. It saved hundreds of hours of inefficient work, and it made me even more confident in my partnership with Kristie than ever before.
This "How to Deal with Me" exercise helped me be able to lead Kristie significantly better than I could have before because I really understood her. Additionally, I believe it made our partnership 10x stronger and that we continued to reap the benefits of this time investment over the time we worked together. I can't recommend it enough.
What you should do next
A good thing to remember when having yourself or someone else create a "How to Deal with Me" list is that the exercise is only helpful as long as both participants feel comfortable. If someone does not want to share certain information about themselves, they should not be forced to. Executives should avoid viewing this exercise as a way to get to know everything about the people that work for them. The last thing you want to do is say, "Take these 5 tests and send me the results."
That being said, however, the "How to Deal with Me" exercise works best if the people involved are honest, transparent, and willing to share. This exercise does not work nearly as well if people are not willing to allow others to truly learn about them so I encourage you not to hold back if you really want to maximize your partnership.
Finally, I would recommend discussing your "How to Deal with Me" lists within the setting of a relaxed conversation where all parties are open to learning new things and to sharing about themselves. Give some buffer on time so you don't feel rushed and are able to have a good conversation. Without the discussion, this exercise can easily turn into a list that is forgotten and a gold mine of information never utilized.
Also, I think it works well to email your "How to Deal with Me" list to your partner a few days before the discussion so they have time to look over and read through it. Some people need more time to digest things than others. This allows time for questions to form which leads to a more thoughtful discussion.
Takeaway
The "How to Deal with Me" exercise was the best exercise that I ever did with Kristie to strengthen our partnership. If you are looking for a positive way to grow your partnership with your EA (or any other person that you may work with), I cannot emphasize enough how strongly I recommend it.

Kristie's Thoughts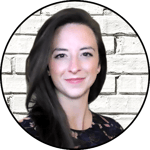 Going through the "How to Deal with Me" exercise with Don was incredibly valuable because it propelled our working relationship forward in a way that would have taken months or even longer to develop otherwise. I was so thankful that Don was willing to take a risk and begin a dialogue that wound up making a world of difference in our strategic partnership.
Reflecting on this experience, I believe that there are two essential elements that made this exercise beneficial...
Willingness to Model Transparency
When Don began this exercise with me, it was evident that he had put some time and thought into what he wanted to share. He not only shared "easy" things such as food preferences, but he was also transparent about things that were challenging for him. His willingness to openly discuss all aspects of our working partnership really paved the way for me to do the same. If Don would have stayed at surface-level things, I think I would have been more cautious in what I shared. By sharing openly and honestly, Don provided an example and opened the door for me to do the same.
Self-Awareness
The ability to be transparent in your "How to Deal with Me" list requires a certain level of self-awareness. While personality tests like the ones Don mentioned undoubtedly help, I believe it is key to take the time to know yourself and ask yourself deeper questions. When do I work best? What brings me energy? What drains me? What frustrates me? What gives me a sense of fulfillment?
Sometimes those closest to us can see things that we can't see ourselves, so I'd recommend sharing your "How to Deal with Me" list with your spouse or a trusted friend beforehand. Ask them if you're missing anything or holding anything back that could provide helpful insights into how you're uniquely wired.
The Immediate Results
It was incredible to see the immediate results after Don and I shared and discussed our "How to Deal with Me" lists. I had far greater insights into when Don was fatigued or frustrated, and I had new tools to proactively help alleviate some stress. In turn, I felt like Don had a better understanding of how to communicate with me and encourage me as a leader.
When I began my new role supporting five Tech executives at Filevine, I did a modified version of the "How to Deal with Me" exercise with each of them within my first week of starting. This process gave me helpful insights in understanding their preferences and unique working styles and how to support them better.
The "How to Deal with Me" exercise has been invaluable for strengthening my working relationship with Don and the other executives I've supported. I highly recommend it to anyone looking to take their strategic partnership to the next level!
Free "How to Deal with Me" Template
Want to download a template to help you begin the conversation and dive into the "How to Deal with Me" exercise? Download our "How to Deal With Me" template here.

---

Emmre is executive assistant software created by an executive and assistant for executives and assistants. Emmre's mission is to help supercharge productivity and maximize the strategic partnership between executives and executive assistants.